Business information systems are constructed with multi-layered, inter-dependent componets. ECL stands apart in its proven approach to design, deployment, maintenance, and its industry-leading guiding principles — with regards to the digital nervous system that underpins your organization.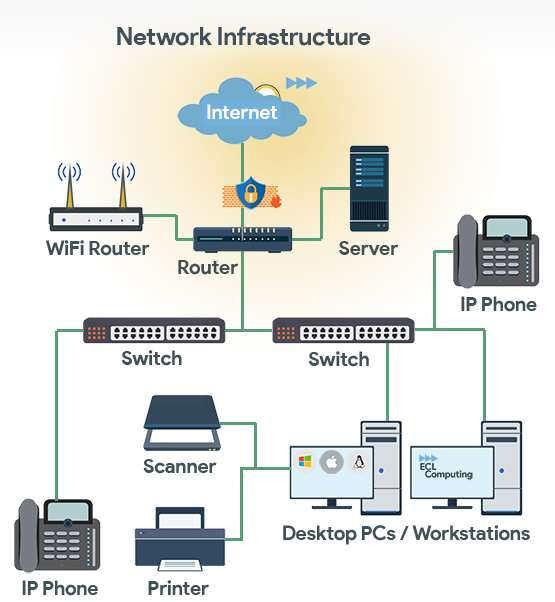 #1. The Foundation — Hardware and Network Infrastructure
ECL designs computing platforms with absolute criteria prioritizing: robustness, reslience, scalability and performance.

Unlike other IT infrastructure providers, ECL is vendor neutral, supporting all makes/models of tier-1 and tier-2 name brand hardware.

For your infrastructure, from thousands of options, ECL chooses modular, off-the-shelf components that minimize technology lock-in, save costs and maximize utility.

ECL's competitive advantage is in its knowledge-base, curated components, and methodologies. You get a robust network with admirable return on your IT investment.
Request a quote
#2. Core Software — Virtualization
Phasing out old-school, legacy computing hardware, or migrating physical computers to Virtual Machines ("VMs"), better utilizes your IT resources and dollars.

Virtual servers and workstations are more flexible, scalable and resilient. ECL can repair / tune VM based computers with a few mouse clicks, remotely adding memory, processors and diskspace — for instance (rather than needing to attend at your premises).

When done correctly, the benefits of virtualization are immediate, significant and far-reaching.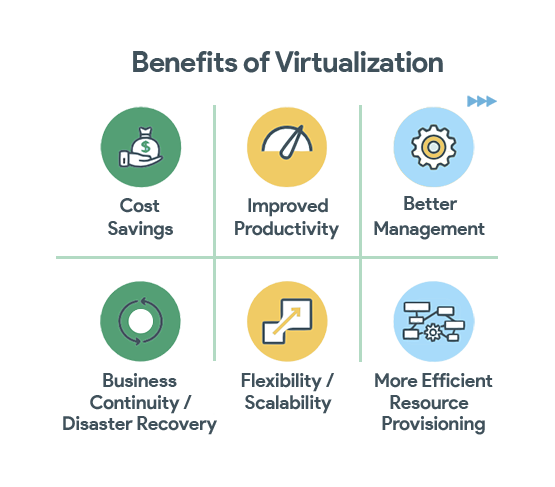 #3. Business Processes — Optimizing Business Apps and Staff Productivity
As an outsourced service provider, our services can be integrated with your existing business processes, and take them to higher standards.

For example, staff productivity is greatly improved when database-centric application software, such as accounting systems, are migrated to terminal services. Queries, reporting and data-entry perform much faster.

Your staff can can login from any device, from any location — no longer tied to a single PC or office. This is ideal for Covid safety.

Terminal services provide a single point of maintenance and monitoring, reducing costs and complexity — while maximizing availability for staff.

Designing and deploying terminal services is a specialty that ECL has long mastered and offers very compelling, industry-leading solutions.
Request a quote